Forget fine jewelry and the latest "it" bag: What a real fashion girl wants is a slew of elevated basics in a set of quality fabrics. While it's easy to think that securing an interesting silk blouse will cost hundreds —if not, thousands — of dollars, womenswear brand
Cooper & Ella
is here to prove otherwise. The label, which was founded in 2013 by Kara Mendelsohn, serves up some serious wardrobe wanderlust with flirty off-the-shoulder tops, pretty blouses and the ultimate summer dress —all in an array of silky textiles. And luckily for those savvy shoppers, Cooper & Ella is surprisingly affordable. It all sounds too good to be true until you realize Mendelsohn has been in the industry for nearly two decades. In this installment of "Designer on the Rise," learn about Mendelsohn's line and her secrets to having it all.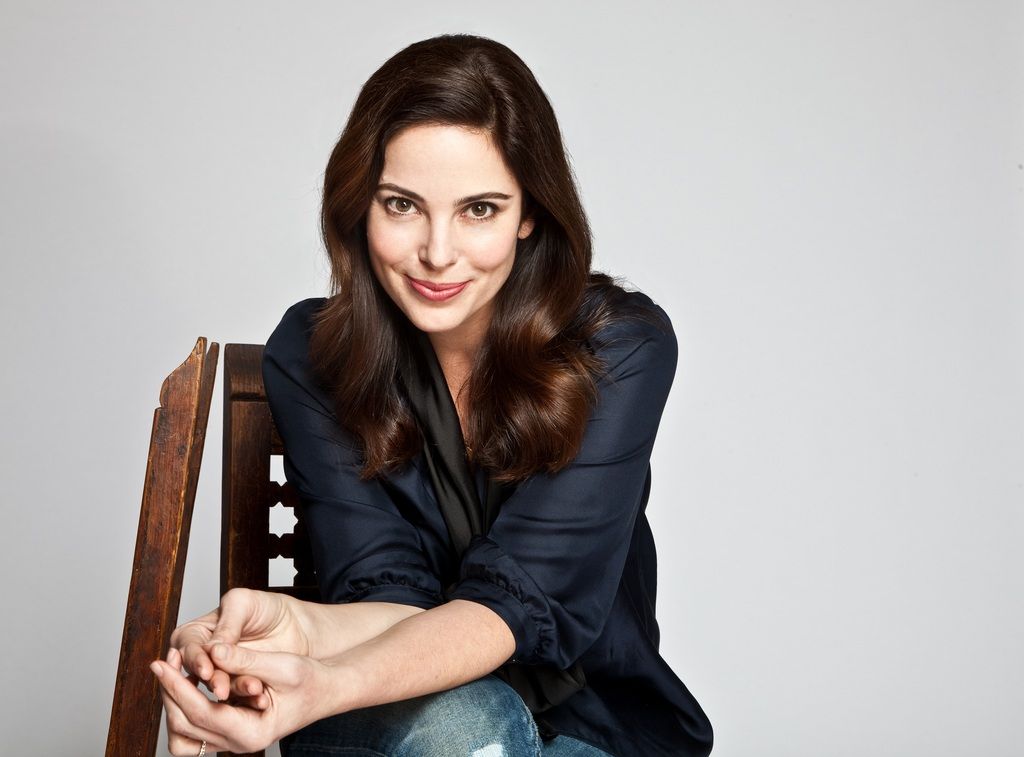 Kara Mendelsohn
The Trendologist:
What inspired you to start your own line?
Kara Mendelsohn:
After working in the industry for 18 years, I knew there was a white space in the market for tops that were sophisticated in design and reasonably priced. I launched with a very specific focus on this niche. I saw the opportunity and I went for it!
TT:
Cooper & Ella really delivers some innovative pieces and high quality fabrics at an affordable price. Can you walk me through the design process?
KM:
I start with what I wish I had in my closet, but could not find. Then I work through the current trends and re-interpret them for my customers. I work very hard on finding great fabrics that are affordable, machine washable and feel amazing on the body. Then, I work to build out a collection that offers options for day, night or work —often all of the above wrapped up in one design — to give my customer a new reason to buy.
TT:
I love how the brand donates some of its proceeds to the HOPE Foundation School. Can you tell me a little more about the charity and why you decided to start the
EMPOWER initiative
?
KM:
It was important to us to build a meaningful philanthropic component into the company. We knew we wanted to give-back by 'empowering' those in need; children specifically as the brand is named after my son and daughter. Helping children was close to our hearts and we felt would be close to our customer's hearts as well. We just needed to find a way to do it consistently and that would speak to the brand's DNA and would truly make a difference.
We had the opportunity to work with the HOPE Foundation in India, and when we asked the group how we could best support the children of their HOPE Foundation School Tannery Road, Bangalore they emphatically replied, "By consistently funding their food."
HOPE practices a 'cradle-to-career' solution that empowers children to succeed in life. By providing the meals we do to over 400 students at the school, their parents are that much more likely to send them to school in the first place as this could be their child's only guaranteed meal of the day.We were so impressed by the charity, their dedicated teachers and the power of the meals we could provide that we decided to make a long-term commitment as a company.
TT:
I know playing favorites is nearly impossible, but what is the one style that Trendologist readers need in their closet this spring?
KM:
The
Esme
is a great spring style. It's a romper that's sophisticated [and has a] flattering fit. I am going to live in it in the coming months!
TT:
Between running your own fashion line and raising two kids, we can only imagine you're a pro at multitasking. What advice can you give to our readers who are trying to juggle their personal and professional lives?
KM:
Give yourself a break. Once you realize that you can't be perfect at everything, you will be a happier person. I do the best I can on all fronts: As a wife, a mother and an entrepreneur. But there are days where I just don't seem to do a great job at any of those things! Try not to put too much pressure on yourself to be perfect.
TT:
Where do you see the brand in five years?
KM :
I feel like I'm just getting started! There are so many things we haven't yet even begun to tackle! I'm excited to continue to grow the brand, both in terms of volume and recognition, here in the US and internationally. I look forward to expanding into new product categories, beyond our tops, dresses, rompers, skirts and jumpsuits. Would love to even offer children's someday!
Already obsessed with Cooper & Ella? Follow the brand on Instagram and
Twitter
.
xx