I like to say that my life is created of one to two week phases. The phase I'm currently in, you ask? My rapper phase. Yes, I am happy to say that I learned Nicki Minaj's "Super Bass." Rapping it, unfortunately, is almost like an addiction: I practice in my car 97% of the time I'm driving. Sad, but true. So why not make it my music highlight for this edition?
If you think I'm not talking about the Kardashian Wedding..you're absolutely out of your mind slash wrong!
So maybe I'm obsessed with the Kardashians. Maybe I am one of those freaks who considered the
Kardashian wedding
the American equivalent to the Royal wedding. Who cares? It's true. Since we really don't pride our politic figures as much as we should, we turn to our reality television shows and celebrities. Anyways, I was totally all over the Kardashian wedding last weekend. Instead of doing a classic "Style-Spiration" section...it's Kardashian take-over.
For me, this wedding was very "love/hate."
These are perfect bridesmaids dresses. Seriously. I love how all of the Kardashian sisters have different figures; however, this dress is incredible on all of them. Obsessed. I was upset at Pippa Middleton for wearing an ivory bridesmaid dress, but I'm over it now.(Photo Cred)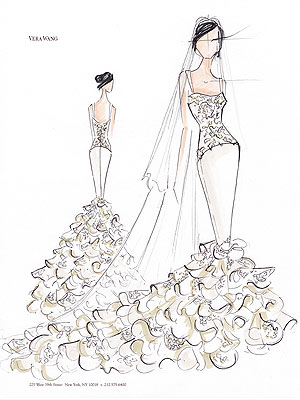 I saw Kim in this dress in an issue of People, but I can't find this online. Anywho, I love this for Kim: in my mind, it's the epitome of Kim Kardashian. It's extravagant, yet shows off her figure. The silhouette is both unique and timeless. I wish she wore this for the whole wedding! (Photo Cred)
I'm apathetic about the dress; however, the styling really grinds my gears. the whole look is so unbalanced it's bothersome. That's al.(Photo Cred)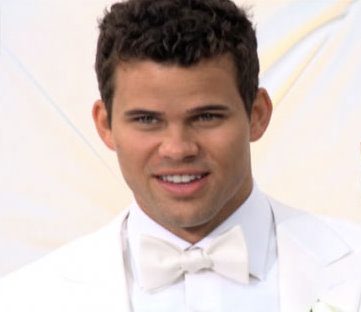 White, Kris? Really? Where's your manhood at? (Photo Cred)
I understand why she'd want a Cinderella dress to complement her Cinderella wedding; however, I really don't like this on her. She has a great figure and she's hiding it. I feel like it makes her waist look larger, her boobs like HUGE, and her tush just isn't there. I think that a Cinderella dress is perfect for someone who doesn't have Kim's curves. With Kim, however, it looks like she's hiding something. And don't even get me started on that head piece. Okay, I'm getting started. IT'S SO DUMB AND MAKES THIS LOOK TRASHY! And who in their right mind wants to trash a Vera dress? Crazy.(Photo Cred)
If that bow is obnoxious from a zoomed out shot, think how terrible it is up close and personal. I hate Kris Kardashian, I really do. She really bothers because she always has dollar signs in her eyes and thinks it's the Kris show. It's completely inappropriate for her to white this fancy white dress, she's too old and...too annoying. Even this in black would've been chicer and age appropriate.


Okay so maybe it was more HATE with a teeny bit of love. I do, however, love the black and white theme: extremely classic!
Okay, enough of the Kardashians...onto the weekly!
Lake Bell at A Good Old Fashioned Orgy screening (Cushnie et Ochs): So I'm kind of obsessed with this whole look: it's very sexy, fierce, and all around cutting-edge. The cutouts on this dress are so youthful and edgy; however, the crazy updo and the pointy pumps make this look more polished. Ergo, it's classy. I kind of wish she replaced that bangle with a sharp cuff, but the sharpness of the hand bag is PERFECT.
Rose Byrne at Letterman (Dolce and Gabbana) : I'm mildly obsessed with Byrne ever since I saw Bridesmaids. I'm so smitten with THIS look! She nailed- well almost, if she wasn't wearing that small pendant- talk show gear. This dress shows leg, simple in silhouette, and a fun print. I also love how it's belted. Absolutely genius. Keeping it simple with a retro updo and black platforms is supreme. In love!
Hope everyone is taking proper precautions with Hurricane Irene
xx