New Year's Eve screams three things to me: reflection, redemption, and a fabulous outfit. While we should definitely reflection on 2011's fashion- the good, the bad, and absolutely dreadful- I'm all about looking forward. So ladies and gent, let's make 2012 the most fabulous year yet. To get things started, let's take a look at my six favorite fashion moments of 2011 and my six most-anticipated for 2012.
1. Kate Middleton's Wedding Dress
Sure it's a little cliche, but how could you not love this wedding dress? Kate looked absolutely radiant and this just validated Sarah Burton as a designer. Yes, I went there. (Photo Cred)
3. The Savage Beauty Exhibit
I cried, what more can I say? It was honestly the most beautiful exhibit I've ever seen.



4. Olivia Wilde at the 2011 Golden Globes (Oscar de la Renta)
My favorite red carpet look of the year, hands down. I loved the juxtaposition with the dress, hair, and spiked Louboutins. Could this get any better? Nope (Photo Cred).


5. Alexander McQueen RTW Spring 2012
My favorite collection of the whole year, I believe. All of the detail is hauntingly beautiful and Burton really upholds the McQueen aesthetic. (Photo Cred)
Hailee's definitely 2011's ultimate style icon. I love her ability to really take risks whilst embracing her youthfulness. (Photo Cred)
CAN'T WAIT: What's in Store for 2012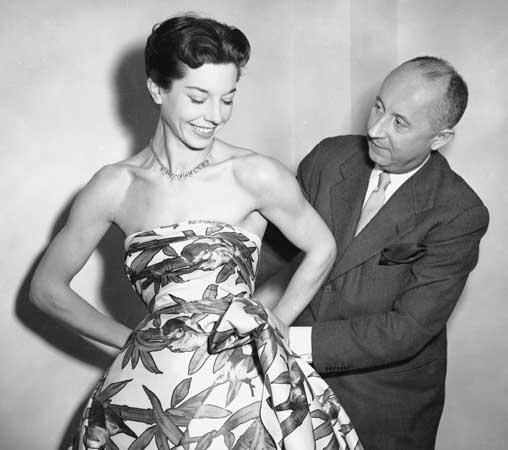 Ever since John Galiano's dramatic departure from Dior, the company has been looking for a new head designer. From Marc Jacobs to Ricardo Tisci, it seem as if the Dior potentials list is a "who's hot in fashion." The latest suspect is Raf Simons, which I'm not personally loving. As long as this next designer doesn't dress like a pirate, we'll all be okay. (Photo Cred)
I'm calling it now: Rooney Mara will be this year's style icon. With her awesome portrayal of Lisbeth Salander, I'm so sure that we're going to be seeing a lot of Mara. Also, didn't she rock that Prabal Gurung at the Dragon Tattoo premiere? I say yes. (Photo Cred)
I'm not going to lie: I'm afraid of 2012. Is the world really going to end? This year, let's laugh the apparent apocalypse in the face, shall we? (Photo Cred)
Award season is my favorite season and I cannot wait for the Golden Globes in less than two weeks. Ryan Gosling in a gorgeous tux and Charlize Theron wearing something stunning? This is what I live for! (Photo Cred)
6. More Trendologist Posts!
A little self-centered, I know, but I can't wait to keep you all informed about fun fash-tivities all year long!
xx